Fairy tales recap us of the olden days when books were the only source of entertainment. However, some slots machine developers have decided to use the same atmosphere to make them livelier to players.
Some of the features and titles shake the gambling world hence killing the boredom and monotony of playing frequently.
The designs and suppliers for these Slot machines are different from others. Therefore, in this article, we shall focus on the top slot machines based on Fairy Tales.
Big Bad Wolf from QuickSpin
Big Bad Wolf from QuickSpin is one of the slot machines whose gameplay is based on fairy tales. The supplier has used little piglets in a mission to limit the wolf.
This game possesses an RTP of 97.3%. In addition, the supplier has incorporated features such as numerous bonuses and 10 free spins. However, to earn these bonuses, you will be required to blow up the house or help these piglets limit the wolf.
Some of the bonuses given include pig turn wild and blowing the house. Big Bad Wolf from QuickSpin was released in 2013.

Jack and the Beanstalk from NetEnt
Jack and the Beanstalk was released in 2013. This is a legendary game that has remained relevant to many players. Unlike other slot machines, this game has used the most exciting fairy tale of a character, John, visiting the world of magic for valuable treasures.
Some of the features used in this game include walking wilds and collecting treasures. In addition, chests with treasures award you 10 free spins whenever John visits magical land.
All the options you will come across in this game are highly volatile. Furthermore, this Slot machine possesses an RTP of 96.28%. The most interesting part is the atmosphere of the village where reels are based.
In conclusion, the magical place in the heavens is why punters keep betting on this platform.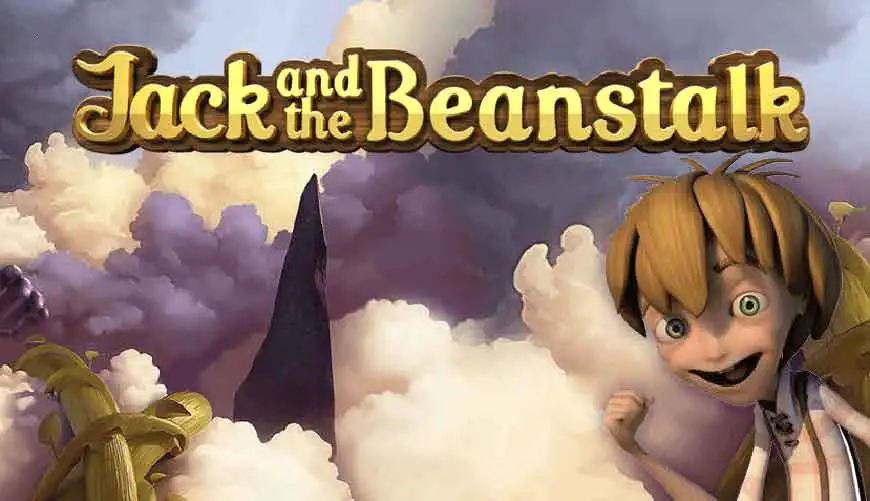 Beauty and the Beast from Yggdrasil
Beauty and the Beast from Yggdrasil also capture some good and exciting Fairy tales intending to catch a player's imagination. In this slot, a beautiful lady uses her love to turn a beast into a handsome prince.
Isn't that imaginable?
Other features assimilated include adjustable volatility and an RTP of 96.3%. Besides, the slot machine has used options such as free spins in several variations, Gold belt, and Combo features.
In conclusion, this game has three variations which include The Butler, The Chef, and The Maid, characters that bring out the fairy tale nature of the slot.
Little Red Riding Hood from NetEnt
If you have been following us keenly, this is the second Slot machine we are discussing from NetEnt. What does this show us? Well, this shows us that NetEnt has been basing a number of their slot machines on Fairy tales.
Released in 2016, this game has merged features like an RTP of 96.33%, low-medium variance, 20 pay lines, and a 5 by 3 layout.
Little Red Riding Hood is a basic Fairy tale that brings its characters to the screens of every player. The software provider expects you to open the chests and collect the coin wins here. Behold, the luckiest winner will activate Beware the Wolf Bonus, giving a map full of multipliers available to increase their wins.
Wish Upon a Jackpot from AshGaming
Wish Upon a Jackpot is based on several interesting tales and fanciful adventures. Besides, the game's design develops a feeling that you are in an extraordinary place. It has an RTP of 95.6%, 20 pay lines, 5 reels, and 3 rows. Furthermore, plenty of symbols from various magical objects are used.
Unlike other slots machines, Wish upon Jackpot multiplies all wins by the line bet.
To pick your tale, you are supposed to match three scatters on the reels and then proceed to press one of the symbols.
In conclusion, fairly based tales are the most exciting slot machines. You have an added advantage of playing them real or even on demo mode. Therefore, choose wisely as the ball is on your side.
Top 5 UK casinos to play fairy tales slots
In reference to the five slot machines we have discussed above, we can conclude that fairly based tales have user-friendly options. Once you try them, your experience will be unique.