Who are we and what is our mission
Here at CasinoHelps.com, we are a passionate team of online casino players who are committed to providing you with the very best information which is based on research, knowledge and years of experience.
The online casino industry is our passion, so we make it our business to keep abreast of the latest news and gossip.
If a casino is falling short in any way, we will share the information with you.
When a casino is exceeding our expectations, you will be the first to know.
One of our main strengths here at CasinoHelps.com is that we are 100% independent which means that we are not under pressure to promote an online casino which does not meet our strict requirements.
Our online casino reviews are honest and unbiassed so that you can concentrate on enjoying the experience, as opposed to worrying about whether your money is safe or whether you are going to get paid or not.
The content which we provide will always be free and we welcome feedback so please don't hesitate to share your thoughts with us, we would love to hear from you.
What we do
Even though the team at CasinoHelps.com are all experienced online casino players, we can all remember what it was like when we opened casino accounts at started playing for the first time.
Is the casino safe, how do you deposit money, how do the bonuses work were all questions which we were eager to know the answers to.
Our in-depth reviews answer all these questions as well as looking at the nuances of the various games which are available and whether we have discovered a profitable edge.
We delve deep into the complex terms and conditions which are associated with bonuses and promotions and tell you if they are worth getting involved with or not.
We compile tutorials and guides which are invaluable to players of all levels and finally, if you encounter any problems regarding casino complaints, we are here to listen and share your grievances with other players in order to help you resolve any issues.
How do we rate online casinos and why should you trust what we have to say?
We are not embarrassed to tell you that we are probably overly cautious in the way we rate an online casino but, in our opinion, it is always better to be safe than sorry.
The criteria for an online casino getting the green light from us is that it must tick fifteen boxes in terms of security, user experience, banking options etc.
Just five of the required criteria are listed below.
SECURITY
We can't emphasis enough the importance of security when it comes to playing at an online casino.
The casino must be properly licenced by a regulatory body such as the Uk Gambling Commision before we will even consider reviewing it.
SSL encryption must be in place and if we discover any historical complaints regarding security, we will investigate these complaints thoroughly.
We have been accused of being too rigorous in our stance on this matter but surely, if an online casino is able to offer a safe and secure playing environment, it is a solid base to work on before we start to investigate other aspects of the operation.
USER EXPERIENCE
User experience is a broad term but a very important one.
If a player has a bad experience at an online casino which we have recommended, it is CasinoHelps.com who will suffer because the player will believe that we are not genuine with our reviews.
This is why user experience is so important to us and is why we take such an interest in the customer support that is on offer at the casinos which we review.
Many issues can be resolved by a good customer support agent so as part of our reviewing process, we contact a casinos customer support through all the advertised channels.
That could be live chat, telephone, email and even Twitter, if the response to the questions which we pose is not excellent, the likelihood is that the casino will fail our review.
BONUSES AND PROMOTIONS
On the face of it, casino bonuses and promotions all look amazing, but it would be fair to say that for the unwary, they can be something of a minefield.
The terms and conditions should always be studied before accepting any type of bonus and promotion, so this is exactly what we do before we feel able to recommend the casino to you.
Wagering requirements are always the number one bone of contention, how many times does the bonus have to be wagered before a withdrawal can be made, does this requirement apply only to the bonus or is it the bonus plus the deposit?
What about excluded games, is there a limit on the amount which can be withdrawn from a promotion?
We go through these points, so you don't have to.
BANKING OPTIONS
A sign of a good online casino is that there are a range of banking options so that no matter of the financial circumstances of an individual player, there will be a banking option which is available to them.
In these times of financial insecurity, not everyone has access to a regular bank account, so it is important that there is the option of pre-paid debit cards and/or web wallets which can be used to make deposits and withdrawals.
Something else to take into consideration is that players should be aware of the minimum and maximum deposit and withdrawal limits and whether a KYC request is usually required before a withdrawal can be made.
Don't worry, we have everything covered and list everything you will need to know about the banking options at an online casino.
MOBILE USABILITY
It is now the norm for online casino to offer mobile play to their customers in the form of a mobile version of the casino or a downloadable app.
The quality of mobile casinos is usually first class but just to make sure, we always play the games on a mobile device to make sure the playing experience is of a very high standard.
For instance, is the app easy to download, is it available in both IOS and Android versions, can the casino bonuses and promotions be used on a mobile device and what about banking, is it easy to make transactions on the app?
To be honest with you, it's rare to find a mobile casino which doesn't come up to the required standard but that doesn't stop us from checking.
Player feedback is very important so please share your experiences with us
Feedback is important to us so whether that is feedback on one of the casinos that we have recommended or feedback about CasinoHelps.com, we welcome it.
It is often the case that if a problem arises with a casino, the very fact that players will share their experience means that the casino will rectify problems very quickly so that they don't get a bad reputation.
Here at CasinoHelps.com, we offer a platform where you can voice your grievances and with our help, on the rare occasion that a problem arises, it should be dealt with quickly and without any fuss.
Meet the team behind CasinoHelps iGaming Portal
CasinoHelps Team
CasinoHelps Team are a passionate team of online casino players who are committed to providing you with the very best information which is based on research, knowledge and years of experience. Rating the best UK online casinos is something that CasinoHelps Team take extremely seriously. In addition to casino reviews, CasinoHelps team have put together a number of guides for you to ensure that you understand all aspects of the online gambling world.
CEO & SEO Manager
Borko is strategic and solutions-oriented IT leader with over 10 years of experience developing iGaming marketing solutions. With huge experience in forming and implementing successful SEO strategies for large iGaming projects from the scratch. He is innovative leader driving the technical vision to achieve CasinoHelps' mission.
Content Manager
Wyatt have done 50+ projects in his five-year experience as a casino and sports betting freelance writer. He is former content writer/journalist at BettingKick website. He have verified gambling addiction content on CasinoHelps.com, as well as creating many interesting guides and tutorials. Wyatt has sophisticated strategy around the content in the gambling and casino market, and he is a very important part of CasinoHelps Team.
Content Writer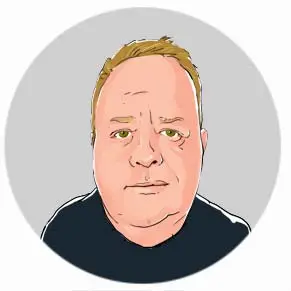 Gary is an experienced content writer who have been playing and writing about online casinos for more than 15 years. It would be fair to say that he have seen it all when it comes to online casino sites, casino games and slots, payment methods and the bonuses and promotions that are on offer.
Content Writer
Milko is an experienced casino journalist with years of experience writing specifically for two industries, including the casino industry as well as the cryptocurrency industry, where he became an expert in these fields. Milko is an expert to give insightful information on cryptocurrency to an audience.
Content Writer
John creates professional reviews of casino and slots. Every single article John made exhibits deep analytical skill and comprehensive coverage of a topic. John is an expert online casino player, who knows all the tricks and tips on how to get to the most massive wins, especially for the jackpots slots.