Blackjack is one of the most common games you are likely to find when visiting a casino. Live Blackjack mainly involves both skills and luck. One is expected to use skills and strategies to make the right moves and avoid mistakes. Blackjack table mistakes are deviating from the basic strategy. Avoiding these mistakes requires a lot of training, discipline, and testing of various strategies.
There are very many mistakes that occur at the blackjack table, but here we have narrowed it down to the most common mistakes that you easily do without even being aware.
1. Splitting 10s
One of the commonest mistakes that players make is splitting 10s too often. This is a huge mistake because by splitting 10s, you move from a good hand where you had an excellent chance to beat the dealer to a weaker hand.
There are minimal chances of landing another 10, so it's advisable to stick with your 20 because for a dealer to beat you, he must have a 21.
2. Taking Insurance
Insurance is side bets which are offered in most casinos. Insurances make a player look like they will break even, but the results are primarily negative and do not meet the players' expectations. However, you can make an insurance bet so long as the dealer has an Ace, but it's still considered the worst bet a blackjack player can make.
It's regarded as the worst because even though the dealer has an Ace, for him to win a second card that is ten, jack, king, or queen is roughly 4:13. If a player doesn't have blackjack, he losses the bet.
3. Splitting too Often
Some players split too often, and they tend to split any hand they can. This is believed to pay off more often, but it's not advisable to be too aggressive and, at the same time, split any hand you can when a player splits the risks two times his stake on two hands.
For example, if you split 7s and draw an 8, you are left with 17, which is a terrible hand because the chances of busting are high, and the only way out is for the dealer to bust. For better chances of winning, split only when it favors you.
4. Not Using Basic Strategies
While playing blackjack, it's always advisable to be keen on the basic strategies, especially when playing for real money. Hitting, standing, splitting and doubling down based on your hunches are some of the worst mistakes you can make while playing blackjack. These basic strategies are always in books or on the internet, so you can always refer and avoid losing.
Having an insight of the game increases the house edge of the game to over 10%, unlike using only a basic strategy that can reduce the house edge to only half percent.
5. Not Hitting on Soft 16
Not hitting on soft 16 is one of the most common mistakes in a blackjack. If you have an Ace that counts as either 1 or 11, it's always wise to hit on soft 16 because you have nothing to lose. If you have a soft 16 or a hand that has a value under 17, then it makes no difference because the dealer has to draw cards up to a value of 17.
This means you will beat the dealer if he busts. So always hit on soft 16 or a hand with a higher value and not going over 21.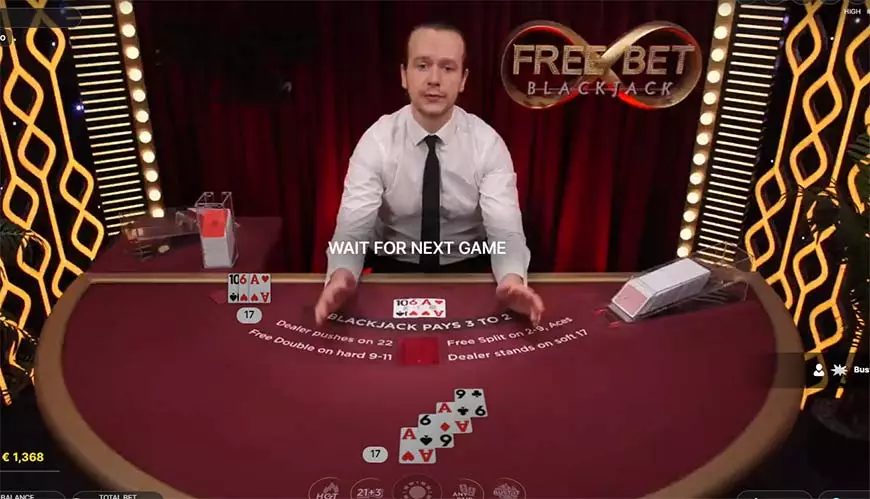 6. Making Side Bets
Side bets are very enticing, but they are among the mistakes one can make while playing blackjack. Side bets such as Lucky Ladies, where you bet that your initial hand totals 20 are ever available while playing blackjack. The common disadvantage of these bets is that they have a high house edge. Such bets may seem cheap, but if you bet on every hand, the money will pile up, and you may end up spending all the money you had, so it's always advisable to avoid such side bets.
7. Standing With a Soft 18 When the Dealer Shows a 9
A soft 18 is a good total and hence, many players make the mistake of standing with it, resulting in their hands not improving. If a dealer has a 9, chances are he also has a 19, meaning your 18 will only end up losing. So in this case, the correct play is hitting.
Blackjack is a game of strategy and any slight mistake may lead to unfathomable loss. Therefore, always be on the look out to avoid the mistakes highlighted above.