Live casino dice games are best played with real dealers, so our list of the best casino games with dice will include a little bit of everything.
We'll wrap up our list of the best casino games using dice with top suggested casinos for UK players. We recommend best UK casino for each live casino game. Many welcome bonuses can't be used for dice gambling games like Sic Bo, or otherwise have limited wagering contribution.
There's something for everyone here, continue reading and grab fantastic live casino bonus to play your favourite dice game.
Live Lightning Dice by Evolution Gaming
Evolution's Live Lightning Dice is a live casino game that uses multipliers to spice up a pretty standard dice game. Multipliers can improve each round, allowing lucky players to hit a payout of up to 1000X.
Lightning Dice is a lot like a simplified version of Sic Bo, but this is not a classic dice game. The incredible studio lights up every time you play Lightning Dice and with spectacular TV-show presentation brings one new dimension to playing live casino dice games.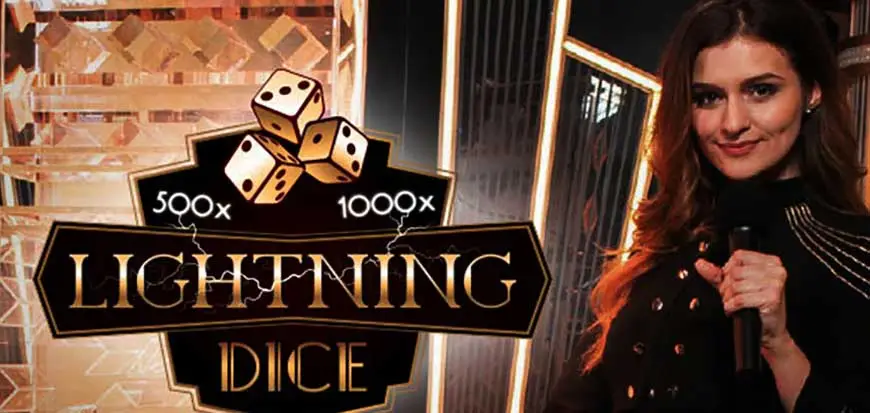 As with any casino game, it all starts with your bets. Your goal is to predict the total number of dice will be after they fall through the tower. So, you can bet on any number from three to eighteen. And you can bet on one or more numbers at the same time.
| | |
| --- | --- |
| Game Type: | Unique Game |
| RTP: | 96.21% |
| Maximum Payout: | 1000x |
| Betting Options: | 8 |
Sic Bo Deluxe by PlayTech
Sic Bo Deluxe is a live casino Sic Bo variant that Playtech released in January 2020. A distinctly Asian studio environment mostly attracts players in Asian countries, but this game is very popular among UK casino players. Sic Bo Deluxe looks complicated, but it's a simple game with a lot of simple bet options.
If you've played any Sic Bo variant before, you'll already be familiar with the general Sic Bo rules. Aim of the game is to correctly predict the outcome as a specific combination of the values given by the dice. The main difference between Sic Bo Deluxe and standard Sic Bo game is the availability of multipliers. Sic Bo Deluxe is spiced up with bonus perks in the form of random multipliers.
The Sic Bo Deluxe multipliers can be applied to any bet position except small/big bets. If you place your bet on a multiplier, your potential returns increase up to 1,000x. However, this Playtech live casino dice title has loads of potential and will keep you entertained for hours on end.
| | |
| --- | --- |
| Game Type: | Sic Bo |
| RTP: | 97.34% |
| Maximum Payout: | 1000x |
| Betting Options: | 52 |
Craps Live by Evolution Gaming
Craps is a classic casino game that you can find in many online casinos in the UK. Evolution Gaming brings a new variation that is even more fun to play. It is Craps Live, and we will give you reasons why you should try this game.
In terms of general features, Craps Live is probably the most realistic iteration of online craps we've ever seen. So what are the most impressive features of these titles?
The aim of the game is to predict the outcome of the roll of two dice. The game is streamed from a Latvian studio in Riga and you will enjoy in amazing live casino journey, because studio room covered in multiple camera angles.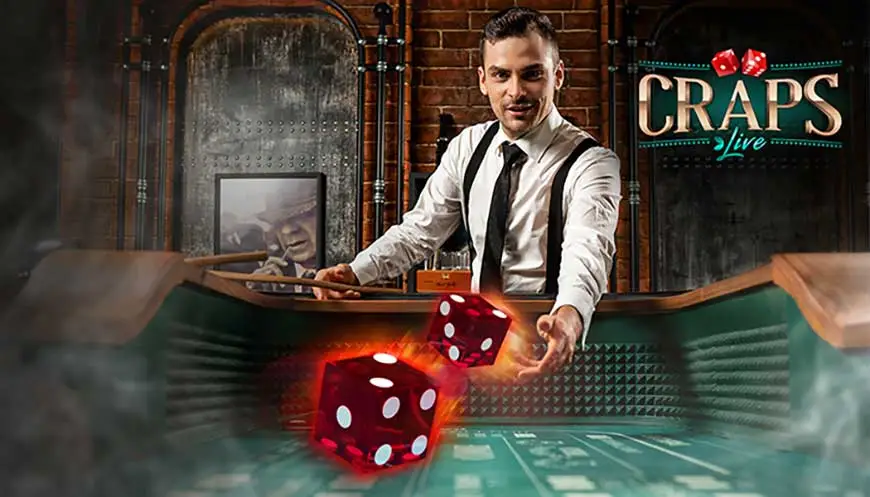 After placing your bets in the outcomes you wish to make, simply wait for the round to resolve. The live dealer will place the dice in the mechanical hand device and the roll will take place. Once the bets are settled, a new round can begin.
| | |
| --- | --- |
| Game Type: | Craps |
| RTP: | 98.60% |
| Maximum Payout: | 30x |
| Betting Options: | 26 |
This is definitely how craps should feel at a live casino. More and more UK online casinos are picking up this title, so you're bound to find a crowd of craps aficionados wherever you go. We recommend to try this dice game at 888 Casino, and you should use 88 free no deposit bonus.
Mega Sic Bo by Pragmatic Play
Pragmatic Play is a leading content provider to the gaming industry and you should try their Mega Sic Bo game. This casino dice game has a layout of 52 betting positions and players are being able to cover one or more at the same time. This is the first live casino dice game produced by Pragmatic Play.
Mega Sic Bo is a modern type of standard Sic Bo game and it is really easy to play. All the multipliers in this game get added on top of existing wagers. The range of Mega Sic Bo RTP across all bets is 95.47% up to max of 97.22%.
Mega Sic Bo uses an automated dice shaker to decide the results of each round, and the live dealer host does not interact with the dice shaker. Multipliers appear on random betting positions, so the potential payout increase depends on the wager the multipliers apply to. The highest possible multiplier is the specific triple, boosting the payout up 999:1.
| | |
| --- | --- |
| Game Type: | Sic Bo |
| RTP: | 97.22% |
| Maximum Payout: | 1000x |
| Betting Options: | 52 |