Introduction to The New Virtual World – Metaverse Casinos
In this digital era, digital currency and the virtual world are becoming popular. In online gambling, things are also changing with the use of cryptocurrency in the quest for anonymity and security in transactions.
But what about Metaverse?
Virtual reality is one of the fresh things that is rapidly taking shape and is changing the way we see things. Metaverse is a virtual world where you can live the same way as here, that is, you can meet new people, play games, do business, and so much more. 
Thus, a Metaverse casino is a virtual casino that exists in the Metaverse where you can access casino games and play using cryptocurrency. Everything in the Metaverse casino resembles a land-based casino, and players need to have tokens to enable them to play games and gamble.
These tokens are in MANA, DAI, ETH, or similar in other cryptocurrencies accepted in the Metaverse, which you get by converting from fiat currency to the needed token.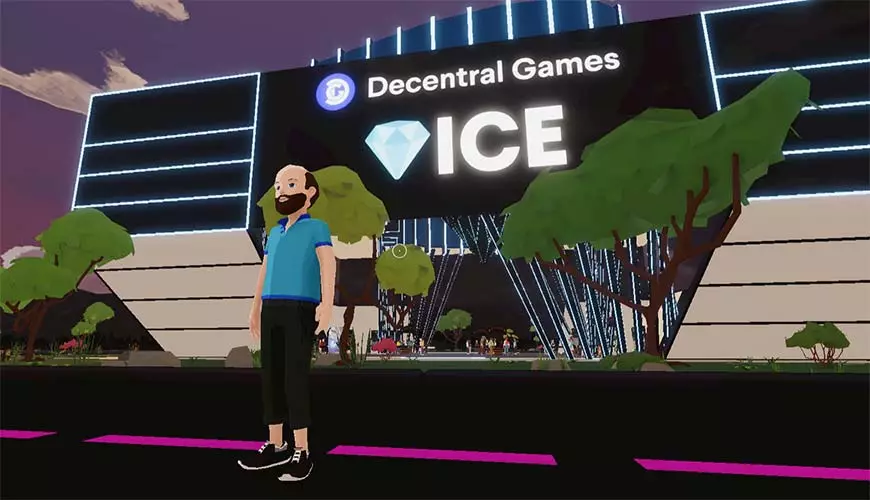 How to Start Playing at a Metaverse Casino
Like the case with the land-based and the usual online casinos we have here, you can easily enjoy casino gaming at the Metaverse casino, provided you know how to go about it. To facilitate this, we cover the basic steps and the necessities.
To get the whole experience in a Metaverse, you need to have a VR or AR headset. However, it is not a must to have them. How do you get started in decentralized gaming? Below are several ways to get started in playing Metaverse casinos.
Get yourself cryptocurrency
Have a Metamask
Set up your wallet and connect it to the Metaverse casino
Let us focus on each of the above requirements and see how you can meet the specific requirements to get started.
Get yourself cryptocurrency
Since the currency used in the Metaverse casino is the cryptocurrency, you need to buy the amount you want to get into virtual betting. There are several places to convert real-world currency into cryptocurrency. These places include Coinbase, crypto.com, and Binance.
Among the most common cryptocurrencies used in Metaverse casinos and you can easily convert them include Ethereum (ETH) and Bitcoin (BTC).
Get a Metamask
Once you've found the decentralized casino, you will gamble at and buy the cryptocurrency you need. Now it is time to connect to the decentralized web with the help of Metamask. Metamask acts as a wallet to hold your cryptocurrencies and non-fungible tokens (NFTs). 
Connect Your Wallet
After adding the Metamask, you need to connect your wallet to the Metaverse casino. This is a one-minute task as you need to be on the right website of your decentralized casino and click on the "Connect Wallet" button.
Once you finish connecting your wallet, now it is time to enjoy gambling in the Metaverse casino.
Where can you Gamble in the Metaverse?
There are several places to gamble in the Metaverse world. Using an avatar, you will travel to the Decentraland and live in the virtual world just like here in the real world. This means users can socialize, attend parties, buy and own virtual land and play games in the casino and win money in Vegas city.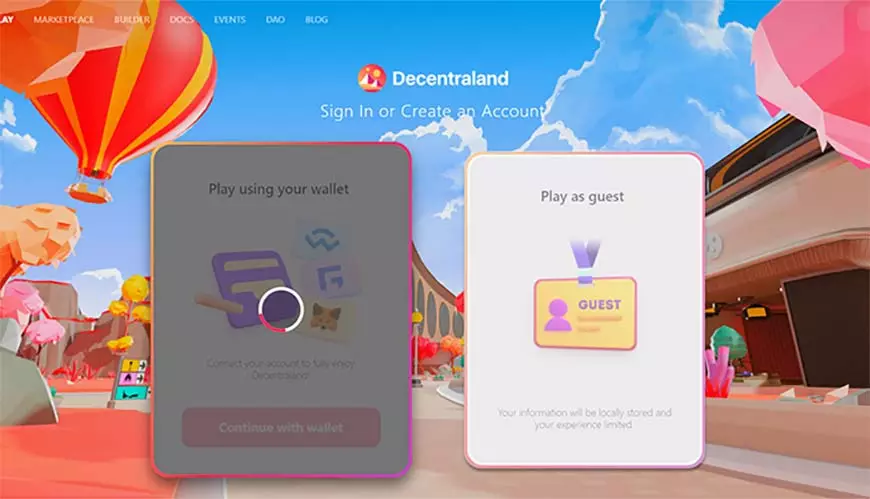 Like in the real world online and land-based casinos, the Metaverse casinos are well equipped with a variety of games and slots. Real-world games such as Roulette, Texas Holdem Poker, Blackjack, Craps, Sic Bo, Metaverse Slots, and scratch cards are available to users in the Metaverse casinos.
What is Decentraland, and how to find Vegas City?
Since we've encountered the word Decentraland several times in this article, let's know what it is.
Decentraland is an interactive, social, and decentralized virtual world. This means it is a free world where you can do anything with no one controlling what you are doing. What you do there is based on MANA, a crypto currency based coin that you can buy and use. It relies on blockchain, thus safe and convenient. 
As uncountable things are happening in the virtual world, Vegas city is the place to be when you want to enjoy and connect with fellow gamblers. Vegas City is an emulated city resembling Vegas Strip where you can attend club parties, shopping and holds several casinos where you can interact with other gamblers and wager together.
You can use MANA, DAI, ETH, or similar tokens to place their bets in the decentralized casinos.
Top Casinos in the Decentraland 
You will find many casinos in the decentralized virtual world that you will choose from when you want to play. Just as we evaluate the land-based and online casinos in terms of games available, bonuses, offers, and the quality of games available, you can do so eve on the Metaverse casinos.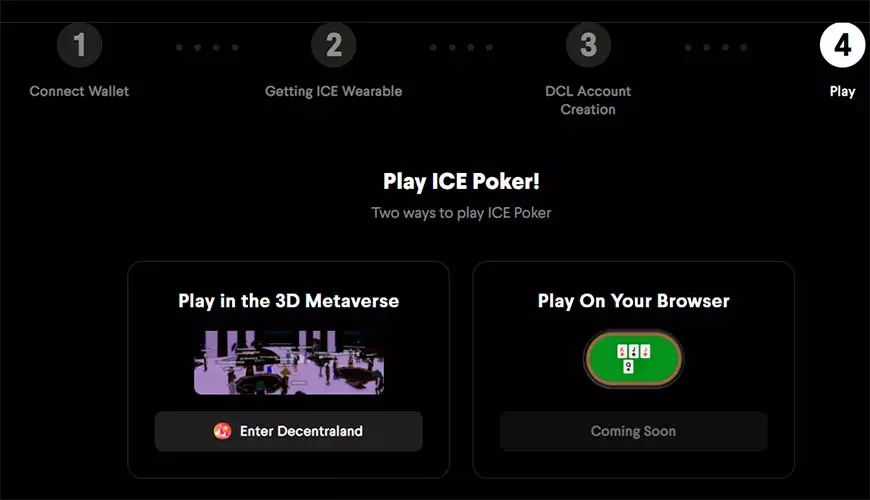 Guided by our experience and instincts to choose the best Metaverse casinos, we bring you a list of three casinos that could be a must-try for you below:
Tominoya Casino
Tominoya casino is one of the metaverse casinos that features decentral games developed by Miles Anthony. This casino has real-life hosts who welcome gamblers into the platform instead of having AI-generated bots. 
According to Miles, Tominoya gives gamblers a platform to use MANA and DAI to stake at the casino games. These decentralized games are similar to real-life casino games, and punters can try them out using the tokens or free play. Tominoya features a Japanese theme and has a live streaming conference hall for its games. 
To make things appetizing for its users, the platform hires real staff to manage daily operations and great incoming gamblers in the house.
Given that you can play slot games, blackjack, roulette, backgammon, poker, and other games, Tominoya decentralized casino is one of the best casinos to try out in the Metaverse. 
Ice Poker
Ice Poker is another Metaverse casino that has lived to its hype. To get approved, you must have at least one Ice Wearable in order to participate. However, these NFTs are expensive to own, and therefore, the platform allows players to rent from the owners. From there, players are given a certain number of Chips to utilize when playing ICE Poker.
Ice Poker allows players to earn tokens once they complete their daily targets. They can also earn by competing against each other on a daily scoreboard in this free metaverse poker game. The token here is represented by Ice which allows users to upgrade their items and determines the players' liquidity. The platform has many poker halls where daily challenges take place and players win real cash prizes.
Chateau Satoshi
Chateau Satoshi entered Metaverse in 2019, and so far, its popularity is growing. Chateau is an art deco-themed casino located in the Vegas City district in the Decentraland. It has nightclubs, theatres, and most importantly, a casino where gambling activities take place.
Chateau Satoshi casino was developed by DG (decentral games) and features games like roulette, slots, blackjack, and many more, which are played using crypto. 
The Metaverse world is growing fast, and despite having a few casinos today, much is expected in the near future. Soon casinos are going to mushroom, and the technology will even be better. At the moment, you could choose one of the casinos above and give Metaverse gaming a try.