Progressive slots are a special category of online slot machines known for their huge additional jackpot prizes which keep rising every time someone spins the slot reels. These slots are called progressive jackpot slots because the jackpot prize isn't fixed and jackpot is just one which keeps rising as it's played, until it's won.
The chance to win a fortune with just one lucky spin of the reels is something that motivates thousands of UK players to keep playing.
When massive 8 figure payouts do hit, it's not the casino that pays it out, it is actually the game software provider. That is why the casino separates the progressive funds from the normal money that flows through the slot machine.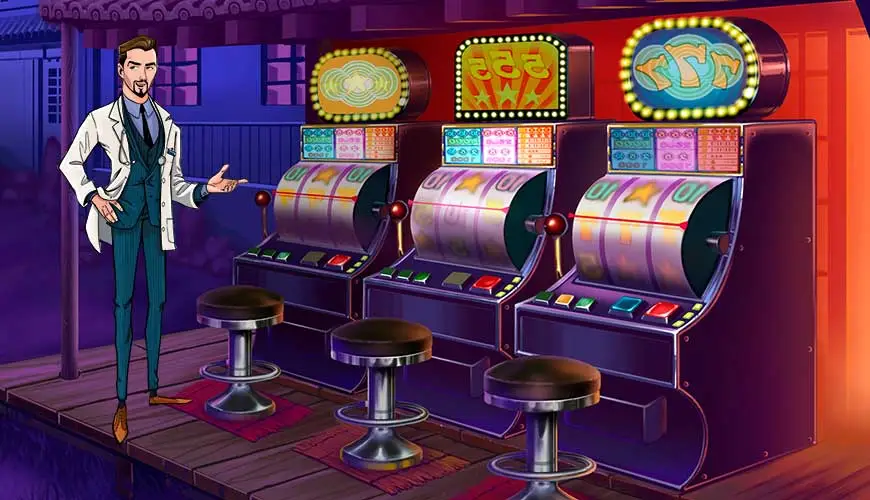 How often do progressive jackpots hit?
For most jackpot titles, you can expect a win from once in 100 million to once in 500 million spins. It's a rough estimate, of course, but it provides perspective on how rare progressive jackpots really are.
However, you should understand that your odds of winning are the same regardless of how massive the jackpot amount is. There is no guarantee a progressive will hit at any given point, so each spin has the same chance of it hitting as the spin before or after it.
Best progressive jackpot slots to play in 2023
Are you looking for the best progressive jackpot slots online?
We have got a list of the top 4 for you to enjoy in 2023.
Mega Moolah – The iconic four-tiered progressive jackpot slot
The Mega Moolah Jackpot consists of four progressive jackpots that can be won by spinning the Jackpot Bonus game. This is one of the best-known online slots due to the enormous progressive jackpots it has paid out. Mega Moolah slot RTP percentage is near 92.00%.
Age of the Gods – A truly epic slot with progressive jackpots
Age of the Gods is a Playtech slot based on the Ancient Greek Mythology. There are four progressive jackpots which are awarded to players randomly during the base-game. The Age of the Gods RTP is a little bit lower than average and RTP is 95.02%. Mega Moolah's RTP is about 92% – so, Age of the Gods is actually better than other progressive games in this respect.
Irish Riches – Very popular 888Gaming slot among British players
This Irish themed slot have been popular for a long time now with the big Progressive Jackpot that sets this version apart from the rest. The Irish Riches Slot has a RTP ratio of 95.02%.
Mega Fortune – NetEnt slot with life-changing jackpots
The Mega Fortune Slot is a progressive jackpot game that can pay out life-changing sums of cash. Players will be expecting huge wins from this progressive jackpot slot and they won't be disappointed. The first winner of the Mega Fortune jackpot won an extraordinary €4.3 million.
5 Tips for Playing Progressive Jackpot Slots
There's no silver bullet which gives you better odds of winning progressive slots online. The outcome of a progressive jackpot slot is determined by a random number generator and there is no special strategy for winning. But we will suggest some useful tips to play.
Play slots at legit UK casinos – What you need to do first is make sure you are gambling at a well-regarded and legitimate online casino site in the United Kingdom. All legit casinos are licensed by UKGC. The casino you choose should have a decent collection of progressive jackpot games to choose from.
Make research and play slot with high RTP – Pick a slot game with high Return to Player (RTP) and learn how to play it. Find out which jackpot is up for grabs and familiarize yourself with the rules of the slot game.
Enjoy the benefit of bonuses – Great thing about playing progressive slots is the bonuses and promotions that are available in many online casinos in the United Kingdom. This means that you can start playing with extra cash, which gives you a better chance of winning.
Some progressive jackpots require a minimum bet to be eligible for a prize. Make sure you bet enough to qualify for the progressive jackpot while staying within your budget.
Larger wagers give a better chance of winning in some progressive jackpot slots. Larger bets generally imply better odds to win progressive jackpots, but this is not always the case.
Where to Play Progressive Slots
FAQ
Are progressive jackpot slots fair?
Yes, indeed. Like all other online slot machines, progressive jackpots slots work with a RNG algorythm which ensures fairness and randomness.
What is a progressive slot?
A progressive slot is an online casino game that gives you the chance to win a jackpot prize which is not fixed.
Can I play progressive jackpot slots for free?
If you love free slots, progressive jackpots will be out of reach. You can play demo slots for free, but option to win progressive jackpot will not be available.