If you are nor familiar with progressive slots, perhaps the best way to describe them is that if you are lucky enough to win a progressive slot jackpot, we are talking similar sized wins as from winning the national lottery!
It's possible that you may have played a progressive slot without even realising it, the Microgaming classic, Mega Moolah for example is a progressive slot which has paid out millions of pounds to lucky winners in the past.
Whereas a normal online slot has a set jackpot amount, a progressive jackpot slot gets bigger and bigger until the jackpot is won, with a percentage of each pound staked going towards the jackpot.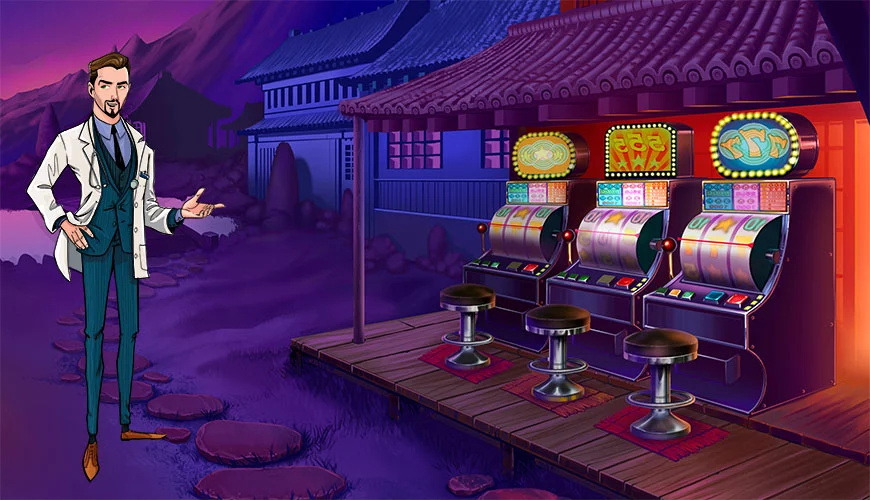 As the jackpot amount gets bigger and bigger, more and more people try their luck which in turn, yes you guessed correctly, makes the jackpot even bigger.
It should be noted that these progressive slots aren't applicable to just one casino so as an example, the Mega Moolah progressive slot is operated across the Microgaming casinos which is yet another factor in the jackpot getting to a very large size in a very short space of times.
Each one of these casinos advertise the progressive slots with running totals of exactly how much the jackpot is at any given time.
Just how big can progressive jackpots get?
There have been several instances of jackpot wins of over ten million dollars but when it comes to a UK punter picking up the big prize, that award goes to Jon Heywood who landed a progressive jackpot win of £13,312,882 whilst playing at Betway casino.
Few people would argue with the fact that this kind of money is life changing and as the old saying goes, you've got to be in it to win it.
Top 5 Online Casinos to Play Progressive Slots Online
What other progressive slots are available apart from Mega Moolah?
We have already spoken about the Microgaming favourite, Mega Moolah, but there are plenty more progressive slots for you to get your teeth into.
Major Millions – This is another progressive slot from Microgaming. Not a bad slot to play and has the same feel to it as Meha Moolah.
Mega Fortune – This one has been developed by the brilliant software developer, NetEnt. NetEnt games always have a unique feel to them, and Mega Fortune is no different in that it is a hugely entertaining game to play.
Hall of Gods – Another great game from NetEnt. You would even want to play this game if it wasn't a progressive slot and from my experience, ir is more than possible to pick up a few decent sized wins from regular game play.
Beach Life – This one is from Playtech has a fun feel to it and you would not actually think that it is a progressive jackpot game just by looking at it. Entertaining to play and a theme which is not exhausted.
Joker Millions – The often under rated Yggdrasil Gaming are the developers behind this progressive slot and even though it has a basic feel to it, it is a somewhat addictive game to play and another one of my favourites.
A word of warning!
When playing progressive slots, even the most experienced slots player can get carried away.
Please let me explain.
At the top of most progressive slots, there is a counter which displays how much the progressive jackpot slot is at any given time.
It is not a coincidence that players can see this running total during their game play, it is also not there to help players in any way.
The running total is constantly displayed because the online casinos know only too well that it will encourage players to keep on playing.
It will say that the progressive jackpot is ready to drop so players will naturally keep on playing in order to get their hands on this life changing amount of money.
This is NOT the way to play progressive jackpot slots because it can best be described as the quickest road to the poor house!
The ONLY way to play progressive jackpot slots is to play them as you would any other slot.
Set yourself a limit and if you lose that amount of money, close the game and go and do something else.
It's also a good idea to have a target in mind so that you can get out after a winning streek.
Don't lose sight of the fact that the chances of you winning a progressive jackpot slot is very small indeed so you don't want to be falling into the trap of wagering far more than you ever intended and ending up with big losses.
That scenario is basically the definition of 'problem gambling' so always have the well-known responsible gambling quote at the back of your mind, 'When the fun stops, stop'