If you are going to play online slots, you might as well concentrate on the games which have the highest RTP as opposed to choosing which slot to play because you like the theme or because you have enjoyed a decent sized win from playing the game before.
If you are not familiar with the term, RTP, here is a quick reminder.
RTP stands for return to player and is the percentage which a player can expect the online casino game to return to them out of every £100 staked over an extended period.
As an example, a game with an RTP of 99% would mean that out of every £100 staked, £99 would be returned to the player.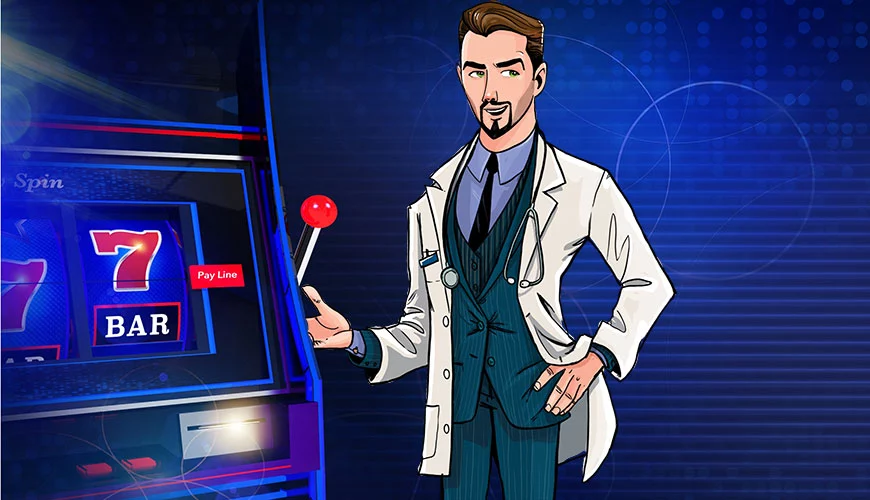 Don't forget, this is over the long term so winning and losing streaks will be experienced over shorter periods of game play, but it would be fair to say that the RTP figure is an indicator which should be considered when deciding which slots to play.
As you may be aware, the RTP can vary greatly between different slots so let's look at the top 5 best paying slots in 2001.
Book of 99
This offering by Relax Gaming comes with an impressive RTP of 99% so it will no doubt be the number 1 slot for many online casino players who are looking for the best RTP slots.
The game has a basic feel to it and reminds me of the Book of Dead slot, but it is a fun game to play and with minimum stakes of 10p, maximum £100, it is a popular slot, not just amongst the high RTP enthusiasts.
Mega Joker
This one by NetEnt will appeal to most slots players, not just because of the 99% RTP but also because it comes with a progressive jackpot.
Minimum stakes of £10 and a maximum of £10, it will appeal to a wide range of players and has the typical NetEnt feel to it.
I call this a 'busy' slot because there is so much going on but once you have played a few spins you will probably decide that this is a slot you will keep coming back to.
Monopoly Big Event
This is one of the 'big boys' of online slots and is a hugely popular game.
Developed by Barcrest, this game comes with an RTP of between 96% and 99% and there is no getting away from the fact that this is an entertaining game to play.
As is usual with Barcrest, the bonus rounds are not only exciting, they can also be profitable so couple this with the RTP and you have a slot which should definitely be on your short list.
Bloodsuckers
This slot is always towards the top of the list for online casino players who are looking for an entertaining slot with a high RTP.
Coming in at 98%, this slot by NetEnt is one of those beauties which constantly returns small wins and when one of the bonus rounds is triggered, the possibility of a big win is always on the horizon.
Minimum stakes of 25p and maximum stakes of £50 means that Bloodsuckers appeals to recreational players and high rollers alike.
Extreme Heat
It would be rude not to throw a Microgaming slot into the mix and this one with an RTP of 97.5% is not a bad slot to play.
It can best be described as a souped-up retro version of one of those older slot machines, but it is an entertaining game to play and as with most Microgaming slots, when the bonus rounds are triggered, it is not unusual to experience a decent pay out.
Don't get carried away!
As I have already mentioned, whilst these RTP figures are a pretty good indicator of the overall profitability of an online slot, there will be variations on these figures over the shorter term.
What I am trying to say is that you shouldn't just carry on playing on one of these slots if you have reached your loss limit with the false belief that the RTP figure means that you will win your money back.
It doesn't work like that, and I have seen so many online casino players blow their bank because they have relied too heavily on the RTP figures.
Your best bet is to just take the RTP figures into account when you are choosing which slot to play but make sure that you still have loss limits, and profit targets for that matter, in place so that you can make the most of your online slot's adventure.
And, just in case you are wondering, my favourite slot from this list must be the iconic Bloodsuckers, I love it!