What is the 3-point Molly Craps Strategy?
This refers to an ongoing betting strategy that can help you when playing Craps and Dice games. We all know that Craps and Dice games are very difficult for beginners. Therefore, with the help of the 3-point Molly Crap strategy, they turn out to be the easiest.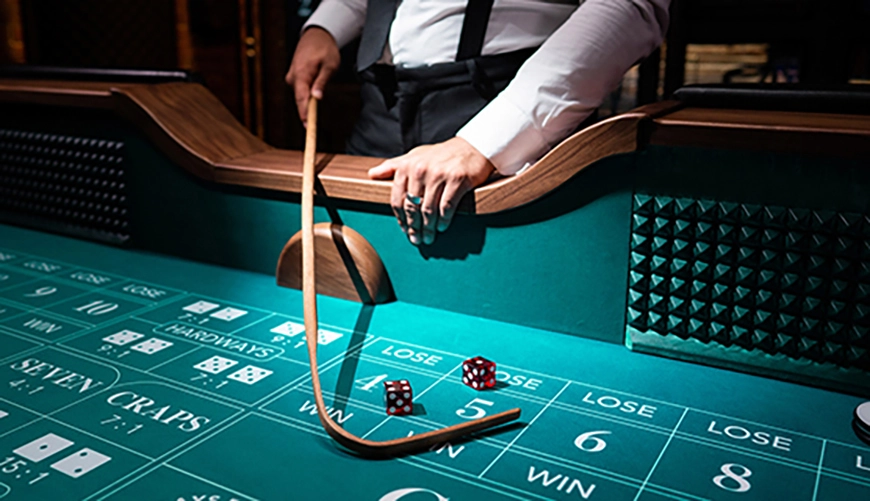 Moreover, note that this betting strategy takes advantage of all hot strands. In this article, we shall focus on the reason behind its popularity, how it works, and some of the disadvantages you will come across when using it.
Are you ready for the exploration journey?
Why is the 3-Point Molly Strategy Popular?
With the increased need to win over bookmakers, the online betting arena is full of betting strategies. Some of these strategies are plausible and will go a long way to increase your chances of winning, while some are not. Being one of these strategies, the 3-Point Molly strategy is known for various reasons that include the following:
It is simple to learn and use
It gives you free odds bets that offers you top-notch odds and payouts
Lowering the house edge by maximizing the odds bets behind come/pass bets
It's the casino strategy that most new players are taught by casino dealers
In reference to the points discussed above, it is pretty clear that this casino craps system is prominent compared to other betting systems and thus, worth our attention.
How Does the 3-Point Molly Strategy Work?
Before using this craps strategy, you must be aware of how it works. Therefore, we will take you through a step-by-step process on how this Crap strategy works. It's important to note that when playing Craps in any online casinos, you need first to secure your bets. However, the confusing number of different uses makes it difficult to choose between bets.
The 3-point Molly is based on the following distinctive results:
Pass line bet
This is the first result of the 3-point Molly Crap strategy. Surprisingly, it is a basic Craps game. Here, the pitcher should win if the come-out result is 11 or 7. However, if the come out is 2, 12, or 3, you automatically lose.
All the other results create a point on which all succeeding moves are grounded.
Two more come bets
With the help of the 3-point Molly Craps Strategy, you secure your pass line with come bet. Furthermore, this bet is placed as soon as the point is bet.
Well, let's focus on when to win or lose when using this strategy.
Just in case the result gives you 11 or 7, then you automatically win. On the other hand, if the results are 12, 3, or 2, you lose. However, with a 10, 9, 8, 6, 9, or 4, the come bet is placed in a special box on the table. But, whether you win or lose depends on the next poll.
Pick the best live casino to test your luck with 3-Point Molly System
What are the Disadvantages of the 3-Point Molly Strategy?
Anything that has an advantage also has a disadvantage. As much as we advise players to use this strategy, we will be so mean if we don't say something about its limitations. Below are some of the limitations of the 3-point Molly strategy.
A 7 will show up every 6 Rolls on average, and it takes you 3 rolls to put your strategy line.
You have to hit each number twice to win.
If your point wins, your come bets are at risk to 7 on the next to come out roll.
Lowering the house edge is essential in the short term but in the long run, the house edge only counts if you win.
This strategy only works on hot tables.
However, remember some situations favour this as the best strategy to use. It is not fair to focus so much on disadvantages.
Closing thoughts
In reference to the points mentioned above, we can comfortably conclude that this is the best betting strategy we have come across. Once you understand the craps and dice approach, you are good to go.
Furthermore, you should also try other betting strategies if you realize this one does not work well for you.
Play responsibly!